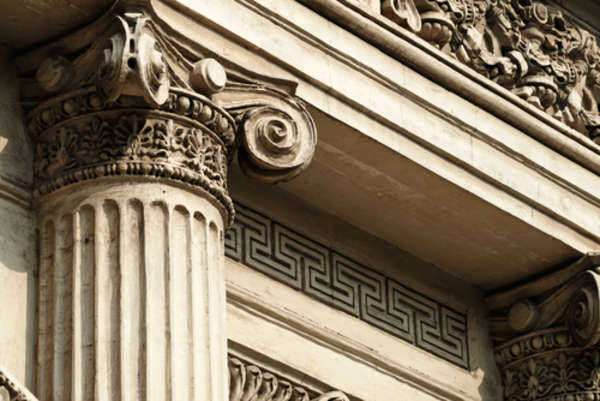 Founding Father: Robert Morris
Robert Morris was born in Liverpool, England on January 20, 1734. When he was 13 years of age, he moved to Maryland to live with his father, a tobacco exporter in Oxford, Maryland.
After a little bit of schooling in Philadelphia, Robert Morris started working at Thomas and Charles Willing's shipping-banking firm. In 1754, Robert became a partner after the death of Charles. For almost 40, years, Morris was a directory of the firm as well as an important Philadelphia citizen. At the age of 35, Robert Morris married Mary White, with whom he had five sons and two daughters.
During the Stamp Act was being considered by the British Parliament in 1765, Robert Morris joined other merchants to protest the act. However, he only really committed himself to the Revolution after more fighting started almost a decade later. In 1775, he set up a contract with Continental Congress to bring arms and ammunition into the country.
He was also elected to be the Pennsylvania council of safety between 1775 and 1776, the provincial assembly between 1775 and 1776, the legislature between 1776 and 1778, and the Continental Congress from 1775 to 1778. In the Continental Congress, Robert Morris voted against independence for the colonies on July 1, 1776. He thought it was too early for the colonies to be independent. However, the next day he did not vote on purpose in order to help by his approval.
As an important congressman, Robert Morris dealt with military and finance-related issues. Although he had made a lot of money from his firm, he may have had to quit if he did not have any contracts with the Continental Army. Morris worked very closely with General George Washington, borrowed supplies and money from the states, managed to borrowed money even when there was very little, and even took out personal loans to help the Revolutionary War.
After his time in Congress, Robert Morris stayed in the Pennsylvania legislature for two more terms. During this time, many others attacked him because they thought he was profiting in Congress. Even though he was not, it still hurt his reputation.
Robert Morris began the dramatic part of his career when he accepted the position of Superintendent of Finance from 1781 to 1784, which was under the Articles of Confederation. Morris cut all military and government expenditures, purchased army and navy supplies with his own money, kept a close eye on accounting, and sometimes used his personal credit to help. Later, he was re-elected for a term in the Pennsylvania legislature between 1785 and 1786. In 1789, he declined President Washington's offer to be the first Secretary of the Treasury. Instead, he took a seat in the U.S. Senate for one term from 1789 to 1795.
In the later years of his life, was not very responsible with his money, and found himself being chased by creditors. He tried to hide by going to his estate called "The Hills," but he turned himself soon after. He went to debtor's prison until 1801 when he was released. Unfortunately by then, his money and property were gone, he was sick, and his spirit was broken. He lived in a small Philadelphia home on money that was given to his wife by Gouverneur Morris. Robert Morris passed away on May 8, 1806, at the age of 73.
Fun Facts about Robert Morris
•Robert Morris was born on January 20, making him a Capricorn.
•Robert Morris used his own up to create the Bank of North America, which was the very first government-incorporated bank in the country.
•He owned slaves that worked as servants in his home.
•His nickname is the "Financier of the Revolution".
Comments
comments