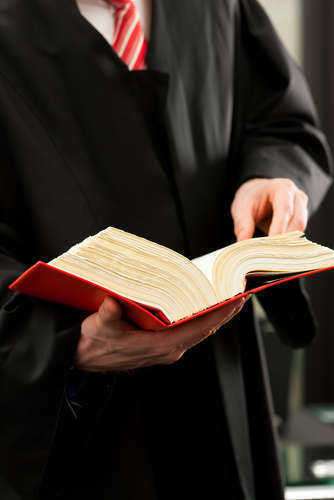 Founding Father: Roger Sherman
Early Life of Roger Sherman
Roger Sherman was born on April 19, 1721, in Newton, Massachusetts. When he was two years old, his family moved to Stoughton where he attended the country school and began learning how to be a cobbler from his father. As a young boy, Roger Sherman wanted to read and learn and did as much as possible during his spare time.
Two years after his father died in 1743, Roger Sherman moved to New Milford, Connecticut to live with his older brother. Here he worked as a surveyor, purchased a store, and studied law. In 1749, he married Elizabeth Hartwell, with whom he had 7 children. He also became a lawyer in 1754. From here, Roger Sherman began his political career. He was a representative for New Milford in the Connecticut Assembly between 1755 and 1756 and from 1758 to 1761.
Political Career
In 1761, Roger Sherman decided to stop practicing law and then moved to New Haven, Connecticut. He managed two different stores then and also became a friend and supporter of Yale College. He was also the treasurer of Yale College for many years. 3 years after his wife's death in 1763, Roger Sherman got married a second time to Rebecca Prescott. He had 8 children with her.
Throughout this time, Roger Sherman was a very important man. He was a justice of the peace and the county judge, but then he became an associate judge of the Superior Court of Connecticut, he represented both houses of the assembly. Although Roger Sherman did not like extremism, he still fought against Great Britain.
Continental Congress
Roger Sherman was influential as a member of the Continental Congress between 1774 to 1781 and 1783 to 1784. Roger Sherman was a member of the committees that drafted the Articles of Confederation as well as the Declaration of Independence. He was also involved in other things like Indian affairs or military issues.
When Roger Sherman was in Congress, he still participated in local politics. He was still the judge of the Superior Court of Connecticut. He was also a member of the council of safety. In 1784, Roger Sherman became mayor of New Haven.
The last thing Roger Sherman served as was a representative in the United States House of Representatives from 1789 to 1791 and then the Senate between 1791and 179. Here he supported the Federalists.
Roger Sherman died at the age of 72 in New Haven on July 24, 1793. He is buried in the Grove Street Cemetery.
Facts about Roger Sherman
•Roger Sherman had 15 children.
•Roger Sherman held offices in all three branches of the government.
•Roger Sherman was the second oldest person at the Constitutional Convention.
Comments
comments