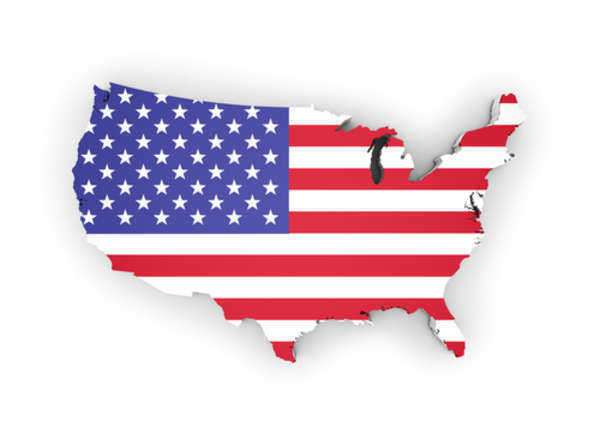 Founding Father: Alexander Hamilton
Alexander Hamilton's Early Life
Alexander Hamilton was born either on January 22, 1757, or 1755 (historians are not sure) in Charlestown, Nevis, in the West Indies. His father and mother had two children. Unfortunately, his parent's marriage did not last very long. Alexander Hamilton lived with his mother at St. Croix, but she passed away in 1768. Even though his dad was still alive, he and his brother basically became orphans.
Alexander Hamilton's Education
Alexander Hamilton had been educated by his mother early in his life as well as by a mother and a clergyman. At the age of 12, he started to work as a clerk in a general store where he was found to have great at his job as well as in writing. Alexander Hamilton really wanted to go to college, so his aunt saved up money in order to send him.
In 1772, his aunt had enough money to send Alexander Hamilton to school. He first started in Elizabethtown, NJ, but then moved to Kings College the next year. Even though Alexander Hamilton was only 17, he was very mature and understood politics and both the American and British government very well. He wrote a series of anonymous pamphlets that were so perceptive, they many people thought that John Jay had written them.
Alexander Hamilton's Military Career
Alexander Hamilton ended his education in 1775 and started a volunteer military company. On March 14, 1776, Alexander Hamilton became the Captain of the Provincial Company on NY Artillery. He was very intelligent and good at his job. George Washington noticed Alexander Hamilton's leadership skills and writing ability. At the age of 20, Alexander Hamilton was promoted to Lieutenant Colonel and Washington's aide on March 1, 1777. Here Hamilton helped Washington for four and a half years as a military secretary.
Alexander Hamilton got married on December 14, 1780, to Elizabeth Schuyler and had 8 children. He stayed in the military and was promoted to Colonel on September 30, 1783. However, he left the service at the end of the year.
Alexander Hamilton's Political Career
From there, Alexander Hamilton began his career in politics. Alexander Hamilton was in Congress between 1782 and 1783 and then later worked as a lawyer in New York. Alexander Hamilton was responsible for writing a draft of a report at the Convention in Annapolis that led to the Constitution Convention in 1787.
He was an advocate of ratifying the Constitution and also helped write more over half of the Federalist papers as well. Alexander Hamilton became the first Secretary of the Treasury of the Cabinet when George Washington became president. Because the financial situation was bad after the revolution, Alexander Hamilton helped create the first national bank, the United States Mint, and a system of tariffs, duties, and excises which helped replace the bad financial system in 5 years.
Alexander Hamilton also became a leader in the Federalist Party who opposed the Democrat-Republican Party. After this, his political career was not very good. He was very secretive and dishonorable when dealing with other political members and officials. Alexander Hamilton resigned from the Cabinet in January 1795 and went back to practicing law, but still advised George Washington.
During the elections of 1796, Alexander Hamilton was very influential. He tried to get the Federalist Party to vote for Thomas Pinckney as Vice President so that John Adams could be president. However, this plan did not work and Thomas Jefferson became President.
Afterward, Alexander Hamilton tried to influence the new Secretary of State and the Secretary of Treasury. He had some success until President Jefferson realized what was happening and changed the members of his cabinet.
Alexander Hamilton was commissioned Major General in July of 1798. He was in the military for almost two more years. Afterward, he got into a fight with President Adams where he attacked this presidency. He tried to get the Federalists to win the 1800 presidential campaign, but they lost. Later on, when Thomas Jefferson and Aaron Burr were tied in the Presidential election, Alexander Hamilton helped Jefferson win. He helped defeat Burr four years later when Burr wanted to be Governor of New York.
Aaron Burr was very upset at Alexander Hamilton for ruining any political dream he had, so he challenged Alexander Hamilton to a duel. Alexander Hamilton was mortally wounded on July 11, 1804. He died the very next afternoon at the age of 47.
Fun Facts about Alexander Hamilton
•Alexander Hamilton is one of two people who are on money without having been a president. He is on the $10 bill.
•He started the Federalist Party, one of the first two parties in the United States.
•The New York Evening Post newspaper was founded by Alexander.
Comments
comments