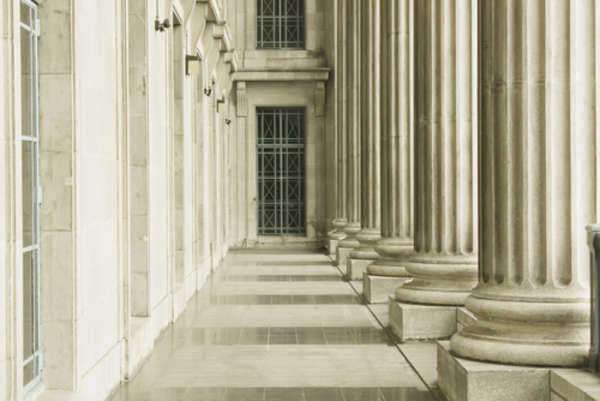 Brandenburg V. Ohio: The Background
Clarence Brandenburg was a leading member of the Ku Klux Klan (a very mean-spirited group of radicals). His group was located in the woods of Cincinnati. When Brandenburg's Klan formed a rally, the man contacted a local news station in Cincinnati and invited the organization to cover the Klan's rally.
The news station arrived at the rally and began filming the events. This filming resulted in the broadcast of a very hateful demonstration, filled with hate-speech and racist actions. This filming was broadcasted live to residents of the Ohio city. In reaction to the hateful speech, a number of residents called the news station and complained about the broadcast.
Clarence Brandenburg was arrested for forming and participating in the rally and for asking a news station to film the hateful meeting. Brandenburg broke the state's law which prohibited the publication of any hateful or violent showing. Mr. Brandenburg appealed the charges against him by claiming his action were not criminal in nature.
The aspect of criminal intent was the main factor in this case. Did Brandenburg intend to commit a crime? Was he in violation of his free speech rights? Is it illegal to broadcast hateful and racist speech to American homes via the television?
Brandenburg v. Ohio: The Trial
The Brandenburg v. Ohio trial took place on February 27th of 1967. Clarence Brandenburg was accused of broadcasting a hateful showing. Brandenburg appealed these charges by claiming he was protected under his 1st Amendment Rights. He claimed his rights as an American citizen were violated when he was arrested and that he was unjustly punished for non-violent and non-criminal expressions.
Brandenburg V. Ohio: The Verdict
The United States Supreme Court ruled in favor of Clarence Brandenburg stating Ohio laws that prohibited the delivery of expression and speech directly violated the 1st Amendment to the United States Constitution. Within this ruling, the United States Supreme Court was sure to distinguish between violent acts and hateful speech that implied violence.
Although the Ku Klux Klan's rally was hateful, the sentiments expressed were not deemed by the United States Supreme Court to be of an immediate danger to those around the rally.
The 1st Amendment was the reason why Brandenburg v. Ohio favored Brandenburg. The 1st Amendment of the United States Constitution ensures that every citizen of the U.S. is granted the freedom to express themselves so long as it does not pose a threat on anyone else. The speech or expression also cannot be delivered with a threat of violence.
Comments
comments